Protecting Personally Identifiable Information in an Increasingly Connected World
In today's fast-paced, digitally interconnected world, the amount of data shared online is growing exponentially. With personally identifiable information (PII) being distributed across servers worldwide, the risk of exploitation has never been higher.
Sensitive personal information such as social security numbers, government IDs, and credit card details are highly sought after and can be stolen, sold, or used by cybercriminals to turn a quick profit on the dark web. As identity theft incidents continue to rise, organizations need effective solutions to protect PII.
The Security Landscape
According to Experian's 2022 Global Identity and Fraud Report, identity theft and fraud have reached unprecedented levels, leaving individuals increasingly vulnerable. The complications of these incidents are also at an all-time high, with Javelin Research estimating that users spend between 15 to 16 hours resolving problems from each compromised account. Beyond the time and monetary costs, PII exposure can lead to unwanted mail, unsolicited phone calls, harassment, and social engineering attacks targeting both the affected individual and their network. In light of this, the market for identity protection services is expected to more than double by 2029, as reported by Fortune Business Insights, offering an opportunity for companies to support users in tackling this growing problem.
Protecting Your Digital Identity
One often overlooked aspect of PII protection is the risk associated with third-party data breaches. The capacity to quickly identify and efficiently remediate these data leaks is a critical aspect of defending one's digital identity. As individuals share their personal information with various organizations, these entities can inadvertently become targets for cybercriminals seeking valuable data. When a data breach occurs, the exposed PII often socialized among cybercriminals on anonymous locations such as the dark web, leaving this information vulnerable to misuse and exploitation. This underscores the importance of not only taking steps to secure one's digital identity but also being vigilant about the security practices of the companies with whom we share our information.
However, eliminating the risk associated with third-party data exposure is challenging, as a certain degree of trust is always involved when sharing information. This is where the use of a reliable monitoring service becomes vital for detecting potential PII exposure. By leveraging a trustworthy third-party monitoring service, individuals can proactively and consistently track their PII, mitigating risks and preserving their reputation and credibility. The peace of mind that comes from knowing personal information is secure allows individuals to navigate the digital world with confidence.
Embracing Digital Safety
As our digital landscape continues to evolve and expand, the importance of tracking and the exposure of PII cannot be overstated. Staying informed about risk levels and addressing threats is vital in shielding individuals from the threats of identity theft, fraud, and reputational damage. The staggering increase in cybercrimes and the extensive repercussions of PII exposure highlight the need for individuals to take proactive steps in securing their online presence and financial stability. The growing market for identity protection services underscores the urgency for companies to equip their solutions with the tools necessary to address this issue and keep users informed on the status of their data.
Learn how Enzoic can help you monitor your customers' most valued data.
AUTHOR

---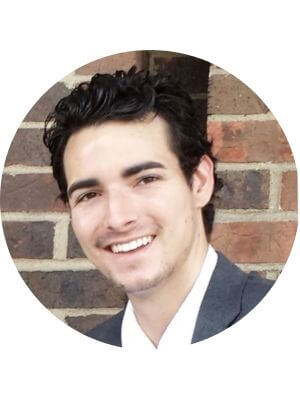 Josh Parsons
Josh is the Product Marketing Manager at Enzoic, where he leads the development and execution of strategies to bring innovative threat intelligence solutions to market. Outside of work, he can be found at the nearest bookstore or exploring the city's local coffee scene.