Digital Spring Cleaning: Tips for a More Secure Active Directory
Spring is the season of renewal and growth, and this should extend to your organization's cybersecurity practices. Digital spring cleaning is an essential task that can help maintain the security of your Active Directory environment against bad actors. One of the most critical aspects of digital spring cleaning is to tidy up your password hygiene to prevent unauthorized access to accounts and sensitive data in your environment. Here are several steps that organizations can take to improve their overall security posture.
Password Policy
The first step is to review your Active Directory password policies and ensure that they adhere to best practices. Keeping passwords effective and up-to-date is critical for your organization's security. It is recommended that you follow the latest NIST password framework recommendations, such as removing periodic password change requirements, getting rid of arbitrary complexity requirements, and screening passwords for compromise. A solution, such as Enzoic for Active Directory, automates the enforcement of password policies that are underscored by NIST 800-63b.
Education
Ensure that your employees are aware of the password policy, best practices, and their importance. Advise against sharing credentials or reusing passwords among their personal and business accounts. These habits make it easy for cyber attackers to access multiple accounts after obtaining a single set of credentials. Educating employees is a vital step in creating a culture of cybersecurity within your organization.
Ghost Accounts
Unused accounts tend to be overlooked and leave organizations vulnerable to data breaches. Unfortunately, abandoned accounts in Active Directory are easy targets for attackers because nobody is logging in to use them regularly or updating passwords that may have been compromised. Check for and delete any old employee accounts in Active Directory to ensure that no unauthorized access is possible by bad actors or former employees.
Password Audit
Perform a password audit to identify weak, common, reused, and unsafe passwords. An audit is a quick, straightforward way to get a snapshot of your password security state. Bad passwords can result in security vulnerabilities, especially if the credentials have been exposed in a previous breach. You can run a free Enzoic for Active Directory Lite audit here.
Keeping passwords secure is an essential step in protecting your organization. Make sure to continuously monitor if your employees' accounts have been compromised by using a tool such as Enzoic for Active Directory. The solution screens for passwords found on the dark web or leaked in a recent breach and automatically remediates when there's an exposed password in your environment. With these simple steps, you can keep your Active Directory environment secure against account takeover.
AUTHOR

---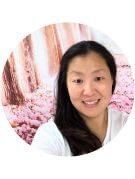 Kim Jacobson
Kim oversees and develops marketing programs designed to create brand recognition and demand for cybersecurity solutions. In her free time (when she's not chauffeuring the kids), she enjoys spending time with her family, being outside, traveling and volunteering locally.